Complete Story

Pharmacists tapped by UnitedHealthcare to expand access to care and help improve health outcomes in Ohio
Today, the Ohio Pharmacists Association (OPA) joined UnitedHealthcare Community Plan of Ohio in announcing a new, first-of-its-kind initiative aimed at utilizing community pharmacists to expand patient access to care, relieve pressure on health systems, and help drive better health outcomes for Medicaid beneficiaries.
The new UnitedHealthcare Pharmacy Care Extension program seeks to tap into the solid relationships that local, community pharmacists have with their patients and leverage the expertise of those pharmacists to compliment physician efforts to manage chronic diseases and prevent unnecessary rehospitalizations.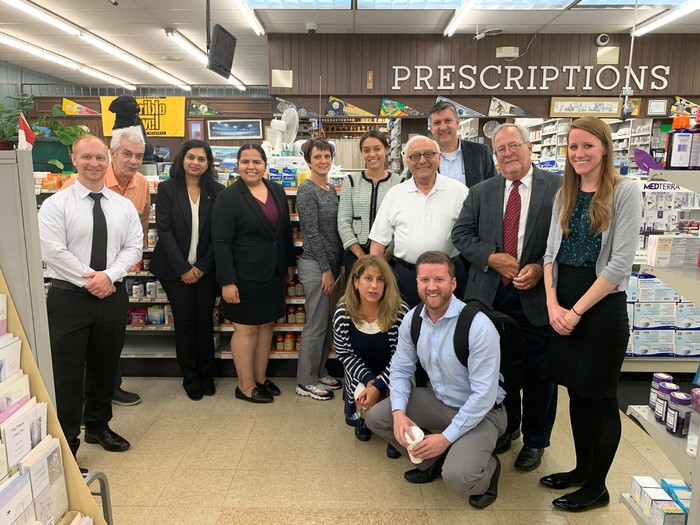 The program, which officially launched today as the COVID-19 pandemic threatens to put unprecedented strain on the state's health care delivery system, kicks off in Northeast Ohio with Franklin Pharmacy in Warren and Brewster Family Pharmacy in Brewster.
"The addition of the pharmacist as a critical member of the patient care team has repeatedly proven to provide better results and keep people healthier. For too long, pharmacists have been an underutilized resource in the health care system, and UnitedHealthcare should be commended for extending this much-needed service to their patients," said OPA Director of Strategy and Practice Transformation and Associate Professor of Clinical Pharmacy at The Ohio State University College of Pharmacy Stuart Beatty.
In this program, pharmacists will focus efforts on caring for patients transitioning out of the hospital and in the management of chronic diseases such as diabetes and high blood pressure. Pharmacists will use their medication expertise to prevent adverse reactions and optimize therapies in collaboration with other health care providers to provide a new level of care to patients. The program launch will help utilize another vital member of the health care team during the COVID-19 pandemic given the expected strain on the health care system.
"The Ohio Pharmacists Association has been working collaboratively with the Ohio Department of Medicaid and some of our state Medicaid managed care plans for over a year to begin opening up patient access to pharmacist services," said OPA Executive Director Ernie Boyd. "We applaud UnitedHealthcare for stepping up to the plate and devoting the resources necessary to get this program off the ground. Because we know the value that pharmacists can bring to patients, we know that while this is the first insurer to embrace integrating the pharmacist as a provider, we know they will not be the last."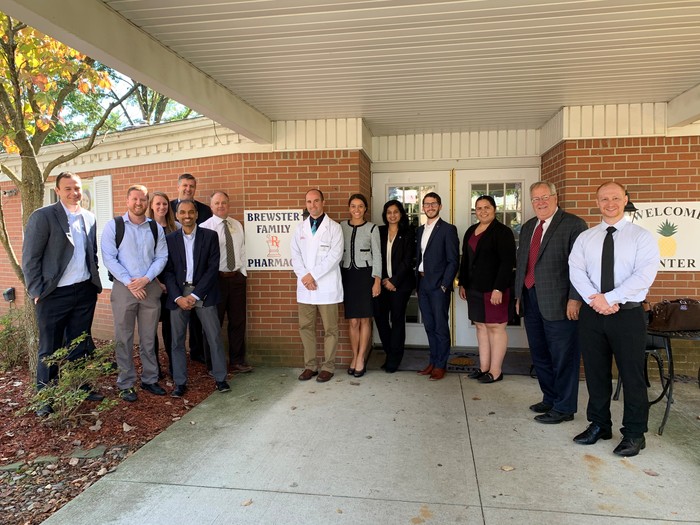 The launch marks the first move from Ohio's health insurers to take advantage of a recently passed "provider status" law sponsored by Senator Matt Dolan (R-Chagrin Falls) in 2018 that aimed to expand patient access to pharmacist services across the state and to better integrate pharmacists onto healthcare teams to improve patient outcomes.
"Having professionals not practice at the top of their license made no sense to me," said Senator Matt Dolan. "Ohio's health outcomes will improve with pharmacists being more integrated in our healthcare system."
The clinical services offered by pharmacists have been shown to produce better outcomes at lower overall costs in patients with diabetes, high blood pressure, and other chronic diseases. Additionally, approximately one quarter of hospital readmissions are related to medication usage and deemed preventable. Pharmacists have been shown to prevent these adverse medication-related issues, thereby preventing unnecessary returns to the hospital. These results explain why the US Surgeon General, the National Governors Association, the American Medical Association, the American Society on Aging, and the Primary Care Collaborative have all called for pharmacists to be more involved in patient care services.
While these are the first pharmacy sites to be included in the program, the likelihood of additional pharmacies being added will grow when the Ohio Department of Medicaid implements the 2019 law and takes the necessary steps to credential pharmacists as providers.
"Ohio has already established itself as a national leader in using innovative tools and policy solutions to help address the COVID-19 pandemic," said OPA Director of Government Affairs Antonio Ciaccia. "By tapping the expertise of pharmacists to help manage patient care closer to home, UnitedHealthcare – the largest health insurer in the world – has taken an innovative, proactive step to relieve stress on overburdened health systems when they need it most."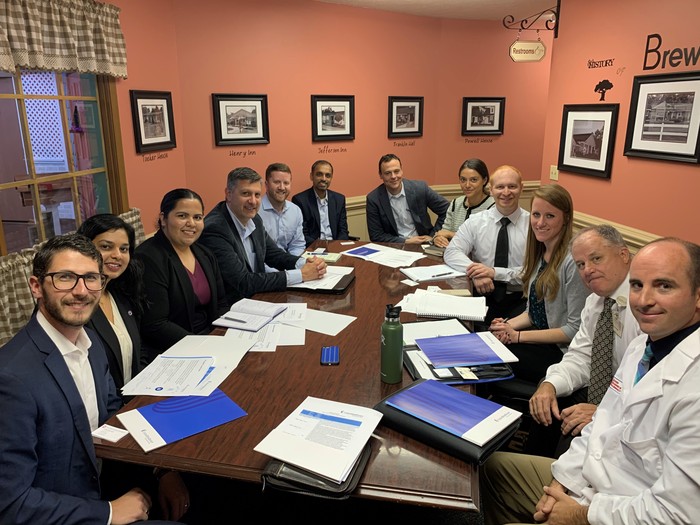 Ever since the passage of Ohio's provider status law, OPA has been working to ensure that it is implemented, working directly with state officials and health plans to better leverage the pharmacist as a service provider that can help drive improved patient outcomes. OPA will be working with UnitedHealthcare and the community pharmacies to help refine the program to maximize the overall benefit and extrapolate the program to other pharmacies in Ohio.
For more information about pharmacist provider status in Ohio, click here. For more information about OPA's efforts to protect pharmacists and patients from COVID-19, click here.
OPA, established in 1879, represents more than 4,000 pharmacists, pharmacy educators, and pharmacy students throughout the state. It is OPA's mission to unite the profession of pharmacy and encourage interprofessional relations, while promoting public health through education, discussion, and legislation.
Contact: Antonio Ciaccia, (614) 389-3236
In the news
Pharmacists in Ohio managing care as providers—and getting paid for it too
Modern Healthcare, 9/26/20

Medicaid managed care plans start paying Ohio pharmacists as providers
Pharmacy Today, 9/1/20
Ohio pharmacists enlisted to provide new health-care services
Columbus Dispatch, 8/11/20
State hasn't acted, but Medicaid care companies move to pay pharmacists for medical services
Ohio Capital Journal, 6/24/20
APhA applauds new opportunity for pharmacists to work as 'providers' in Ohio
American Pharmacists Association, 4/14/20
UnitedHealthcare working to re-make care model at Ohio's community pharmacies amid coronavirus
Columbus Dispatch, 4/13/20
More Info
---