Complete Story

Pushing to protect pharmacies and patients from the spread of COVID-19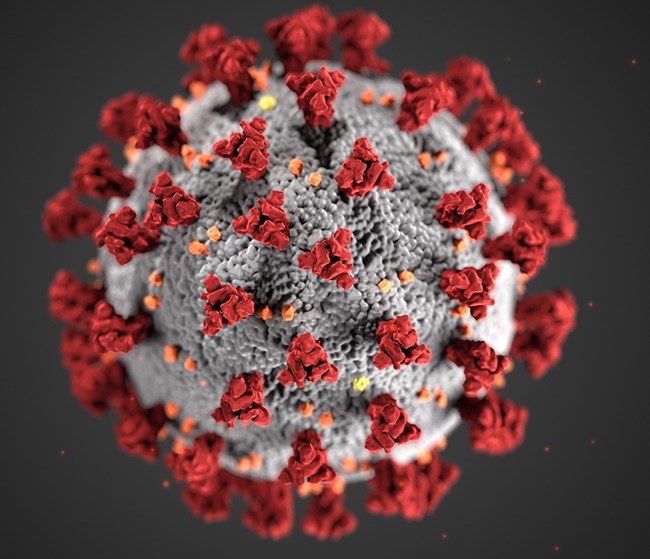 OPA has been working around the clock maintaining your membership services, fielding calls and questions from members, rescheduling our Annual Conference, and engaging media and state officials in an effort to help deploy strategies to protect Ohioans from the spread of COVID-19.
As we field feedback from our member pharmacists on the ground, we are assessing all suggestions, opportunities, and concerns, and we are pushing them to officials at the governor's office, board of pharmacy, department of health, health plans, and other state leaders.
We are pleased to report that much of our feedback and recommendations are being embraced, and much of it is in the process of being implemented, if not already. And we are continuing to refine and build our strategies for success — much like all of you are doing back at your practices and in your homes.
First, we have launched a special section of our website dedicated to COVID-19 news and resources. We continue to update with any and all relevant information. In the interest of serving the profession and the public, we have made this open to all members and non-members alike. Please bookmark it and check it often.
The Ohio Department of Health has created a special checklist of the top 10 things pharmacies can do prepare for and protect from COVID-19. They also created a general guide for businesses and employers.
Second, we have been pushing state officials for emergency guidance and policy changes to help better equip pharmacists and pharmacy staff with they tools they need to protect themselves and the public. Here is a rundown of the latest:
Extends the emergency refill of schedule III-V controlled substances to not exceed a thirty-day supply or the days' supply as indicated in the pharmacy's records, whichever is less (as opposed to a 72-hour supply limitation).
Permits a pharmacist to authorize emergency refills for a particular drug up-to three times
in any twelve-month period (as opposed to once in any twelve-month period). This applies to both schedule III-V controlled substances and non-controlled substances.
In lieu of three 30-day emergency refills, a pharmacist may dispense a one-time emergency refill of a 90-day supply for a particular non-controlled substance medication.
The board also authorized the use of oral prescriptions for schedule II controlled substances as
permitted in 21 CFR 1306.11(d).
OPA would like to thank Governor DeWine, Board of Pharmacy Executive Director Steve Schierholt, board president Shawn Wilt, and board policy director Cameron McNamee for consistent and thorough communication with OPA, swift reviews and considerations, and an overall proactive approach that is clearing ambiguity and keeping pharmacy staff and patients safe. We'd also like to thank the Ohio Department of Medicaid and Director Maureen Corcoran for delivering on several of our requests to eliminate barriers for patients.
Recognizing the need for further reforms, OPA has sent a letter to the governor's office to also make requests for the following:
In light of pharmacy safety concerns, securing reasonable amounts of personal protective equipment (PPE) for pharmacies without the ability to maintain safe distances
Temporarily eliminate insurer/PBM requirements for patient signatures, and to protect pharmacies from audit takebacks due to a lack of signatures

The Columbus Dispatch highlighted this issue, CMS has pushed to suspend signature requirements, Ohio Medicaid has waived signatures, and even the Pharmaceutical Care Management Association showcased how some PBMs were waiving signatures. We have been asking for the state to temporarily suspend these insurer/PBM requirements for weeks, but have yet to receive guidance on the matter.

Empowering pharmacists to test and treat for flu, strep, and other tests, including COVID-19 as appropriate and as it becomes available, and if adequate PPE is made available for testing

In March, the Buckeye Institute issued a number of policy recommendations for the state of Ohio to address, including authorizing pharmacists to test and treat minor common illnesses and prescribe necessary medication to ease the increasing strain on the state's health care system. News Channel 2 Cleveland recently highlighted this issue.
While not completely addressing our "test & treat" recommendation, as mentioned above, on April 8, both the Board of Pharmacy and HHS instituted new guidances opening up pharmacist testing for COVID-19.

Allowing pharmacists to dispense emergency medications without a prescription.
Creating a formal assessment and referral process for pharmacies encountering high-risk patients
Allowing therapeutic substitution for drugs of concern and medications that are out of supply or in shortage
Implementing Medicaid provider ID numbers for pharmacists
Allowing insurance coverage for pharmacist-initiated medications and OTC products, as the Ohio Department of Medicaid has already done.
Authorizing and incentivizing pharmacist-rendered services (consult agreement drug therapy management, INRs, etc.) to relieve pressure on health systems and emergency departments
Opening up pharmacist consult agreements to mid-level practitioners outside of inpatient settings
These are just a few of our suggestions, but we are open to hear many more. We are gathering feedback hourly at this point. If you see any opportunities or concerns that you feel need to be addressed, please contact aciaccia@ohiopharmacists.org.
Another note on pharmacy safety: While we appreciate the Board of Pharmacy's quick action to protect pharmacy staff and patients, you all are instrumental in making sure that pharmacies comply with these requirements. If you feel that your pharmacy is not taking adequate measures to maintain safe distancing between staff and and patients, provide for a clean practice setting, or provide reasonable amounts of protective equipment (recognizing the shortage of PPE), please keep us informed, and let the board of pharmacy know as well.
We have heard from a number of pharmacists that they are documenting safety concerns and sending formal questions, issues, and complaints to managers and leaders at their pharmacies, but instead of receiving a written response, pharmacists are instead receiving phone call responses. Pharmacists have stated that they believe that a lack of written responses are being done as a means to possibly avoid the accountability that documentation provides. We have been advised by the board of pharmacy that if you feel that something nefarious is occurring in this regard, you should file a complaint.
A reminder to all pharmacists: it is your license, and if you feel that someone is unreasonably getting in the way of the safe practice of pharmacy, it is important to speak out. We will be working to make sure your voices are heard.
In closing, we are so incredibly proud of how pharmacists and pharmacy teams are stepping up in this moment of disruption and risk. We have already heard a number of amazing stories of pharmacists being nimble, clever, and resourceful in their efforts to meet the growing and complex needs of their patients and their communities. Please let us know what you are doing, so that we can keep track of how you are innovating, adapting, and succeeding. Fill out this brief survey. If a member of OPA's team reaches out to you to get more information, please take a few minutes to respond. If you are willing and able, we want to share your stories with other pharmacists, media, and state officials. It's time to show the public the value of pharmacists.
Stay tuned, and stay safe. Keep watching the coronavirus section of our website. OPA will continue working for you while you continue working for your patients.
---