Complete Story

March 2021 OPA Extern Profile: Kelly Speirs
Name: Kelly Speirs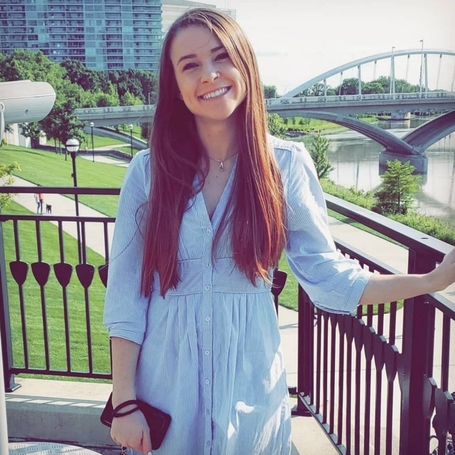 E-mail: speirs.10@osu.edu
Pharmacy School: The Ohio State University College of Pharmacy
Undergraduate degree/institution: Bachelor of Science in Pharmaceutical Sciences from The Ohio State University
Rotation Month at OPA: March
How did you get interested in the profession of pharmacy?
I actually wasn't completely sold on pharmacy when looking into options at The Ohio State University, but a large nudge from my parents led me to enroll as a pharmacy major. Then, during my first year of college, I took a course that completely changed my view of pharmacy and made me passionate about the profession. Having been inspired by a professor myself, I hope to do the same for other students one day. I love working with both students and patients, and I'm thankful that pharmacy has so many diverse career opportunities!
Why did you choose OPA as a rotation site?
I attended the annual OPA conference in the past and volunteered one year, but I wanted to become more involved. It's important that we advocate for our own profession and understand how we can best move pharmacy forward. I knew that being at OPA would give me the opportunity to see what goes on behind the scenes and allow me to get experience in a unique area of pharmacy.
What was the most significant or surprising experience at OPA?
The most significant experience for me was attending provider status meetings and working on projects related to that. I've learned about the importance of provider status over the last few years, but now I get to see it in action! Hearing from our pilot pharmacies on how they are doing is incredible, and it makes me really hopeful for future widespread implementation.
Why I think it's important to maintain my OPA membership after graduation.
Maintaining an OPA membership after graduation allows you to stay involved. As many of us have heard before, pharmacy is a small world. OPA advocates for the profession and for each pharmacist, so it's nice to have that support. Additionally, OPA provides great resources and networking opportunities, and it helps you to stay current on legislation relating to the profession!
What other pharmacy associations/organizations do you belong to?
American Pharmacists Association (APhA)
American Association of Colleges of Pharmacy (AACP)
Hobbies:
I love movies, and going for walks. I'm also a big fan of reading, and I collect books. My family is incredibly important to me, so I love spending time with them and obsessing over my two cats!
---