Complete Story

New Practitioner Experience News Winter 2021



OPA New Practitioner Experience (NPX) Committee Launchpad

Winter 2021

Welcome to the NPX Launchpad
Welcome to the Winter 2020-2021 edition of the NPX Launchpad, the quarterly newsletter intended to help you, new practitioners, excel personally and professionally!
Check out our featured articles:
We hope you enjoy the NPX Launchpad and we invite each of you to take the next step in your professional growth by getting involved with NPX today!
Sincerely, your NPX Advisory Committee,
Chair: Kristine (Mason) Cline, PharmD, MS
Vice-Chair: Megan (Johnson) Rees, PharmD
Member-at-Large: Marilee Clemons, PharmD, BCACP
Member-at-Large: Dustin Carneal, PharmD
Member-at-Large: Kay Hoopes, PharmD
Launchpad Coordinator: Megan (Stephan) Hull, PharmD
---
Practitioner Profile
Kay (Bahrey) Hoopes, PharmD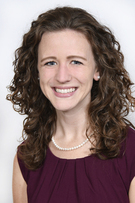 What is your current position and where do you work?
I am a Clinical Pharmacy Specialist at the Chillicothe VA Medical Center where I work as an ambulatory care pharmacist in a Community Based Outpatient Clinic (CBOC) in Athens, Ohio.
Describe your career path.
I attended pharmacy school at Ohio Northern University and received my PharmD and minor in public health in 2017. My PGY1 was in Community Care with The Ohio State University College of Pharmacy at the Charitable Pharmacy of Central Ohio, caring for the underserved. I then went to Indianapolis, Indiana to complete a PGY2 in Ambulatory Care and Education at the Richard L. Roudebush VA Medical Center and Purdue University, which led to my current position with the VA.
---
New Leadership

Introverted? You can still be a great leader
by Kyle Snoke, RPh, PharmD, AAHIVP, CSP
Leadership doesn't always come easy to people, it certainly hasn't to me. Being a leader means leaving your comfort zone more often than you would like. It also means making tough decisions that not everyone is going to agree with. For these reasons, it's often assumed that leaders need to ooze confidence and be highly social – traits that are often associated with extroverts. As an introvert, the lack of these personality traits will always be a barrier to overcome, but certainly not a deal-breaker to being an effective leader. It is important to note that extroversion or introversion only speaks to how a person gains energy. Extroverts gain energy from interacting with others, whereas introverts gain energy from self-reflection. Both sides can be equally innovative, passionate, articulate leaders. Unfortunately, through a combination of misinformation and complacency, introverted leaders are disproportionately represented in both pharmacy leadership and elsewhere.
---
Rx Impact
What is informatics? Why should it matter to me?
By Dustin Carneal, R.Ph., PharmD and Students
Although not all pharmacists are informaticists, everyone in the field of pharmacy is impacted by informatics in some way. As clinical pharmacy interns at the Crystal Clinic Orthopaedic Center in Akron, OH, we have gained unique exposure to the field of informatics over the past 2 years as our hospital has been transitioning to a new electronic medical record (EMR) system. Through these experiences, we have come to realize the importance of a general understanding of the topic for both students and new practitioners.
ASHP defines informatics as the "use and integration of data, information, knowledge, technology, and automation in the medications process for the purpose of improving health outcomes". Informatics, at its core, can aid in reducing medical errors, reducing costs, increasing workflow efficiency, increasing patient safety, and improving the overall quality of health care. Informatics bridges the gap between clinical data and direct patient care.
---
Future Planning
2021: New Year, New, Better, Healthier Sustainable You
By Kay Hoopes, R.Ph., PharmD

At the start of each new year, most people find themselves surrounded by "New Year, New You" propaganda. Between blogs declaring positive physical change, social media posts setting goals, fad diets, and numerous workout programs, there is an overall sense that health and fitness should play a role in your upcoming year. Now, in all reality, after months of holiday celebrations, with ever-present comfort foods and desserts, this is an ideal time for such an intervention. Especially this year when your immediate household members were likely the only ones responsible for finishing all those leftovers! But, what about the rest of the time? Those other 11 months of the year; What are "resolutioners" doing then? In general, it is estimated that the average resolution lasts about two weeks1, and that only about 8% of people actually achieve their New Year's goals2. So, how do we beat the odds?
References
---
Ohio Days
Greenville
By Megan (Stephan) Hull
Nestled in the middle of Darke County on the Ohio-Indiana border, Greenville is the biggest city in the county, drawing people in from its borders for events and unique restaurants. Darke County has a large county fair held every year in August, which draws large crowds every evening for 9 straight days. From carnival rides and games, lots of food, and animals tended by hard-working individuals in 4-H and FFA, you will never be bored or hungry! The Great Darke County Fair is not the only event that brings people to Greenville. In November, the annual horse parade hosts many horse-drawn carriages on downtown Broadway to get people in the holiday season. The stores in that area have extended hours to accommodate those wanting dinner or hot beverages while waiting for the parade to start. When fun events aren't bringing people into Greenville, restaurants, such as Maid-Rite, are! Selling only loose hamburger sandwiches, bagged chips, sodas, and milkshakes, this unique establishment has another twist to it. The outside of the building is covered in chewing gum. While it may turn some people away, others sit in the drive-thru line for 15+ minutes waiting to get lunch. If you find yourself in western Ohio and looking for something to do, check out Greenville, pick up some Maid-Rite sandwiches, and sit in the park while you enjoy!
---
Committee Liaison Reports
Legal and Regulatory Affairs Committee (February 2, 2021)
Liaison: Michael Murphy
The Legal and Regulatory Affairs Committee met on February 2nd to discuss legislation in the General Assembly and provide updates on current pharmacy issues. Discussions began with an update on issues related to the Ohio Department of Medicaid (supplemental dispensing fees, provider ID numbers, and COVID-19 policy changes). Two of 5 Supplemental dispensing fees have been distributed with another round of payments expected in August. As of January 17th, pharmacists can enroll as providers with the Ohio Department of Medicaid. All members are encouraged to enroll and receive their provider IDs. Resource for how to enroll can be found here: https://www.ohiopharmacists.org/aws/OPA/pt/sp/provider-status.
Bills expected to be introduced in the 134th General Assembly include:
Pharmacy Benefit Managers: Pharmacy Benefit Managers (133rd General Assembly HB 396): Impose comprehensive reforms on pharmacy benefit managers. OPA believes this bill will likely be reintroduced in the new General Assembly
Drug Pricing:
Insulin pricing (133rd General Assembly HB 385/SB 231): To require the Attorney Generalto investigate insulin pricing and prepare and submit a report. OPA believes these bills will likely be reintroduced in the new General Assembly.

Insulin copay (133rd General Assembly HB 387/SB 232): Cap cost-sharing for prescription insulin drugs. OPA believes these bills will likely be reintroduced in the new General Assembly.

Copay accumulators (133rd General Assembly HB 469): Prohibit certain health insurance cost-sharing practices. Would require PBMs to allow patients to use whatever payment they choose in order to pay for their medications. OPA believes this bill will likely be reintroduced in the new General Assembly.
Other Issues:
Dextromethorphan sales (133rd General Assembly HB 29): Prohibit sales of dextromethorphan without a prescription to persons under age 18. OPA believes this bill will likely be reintroduced in the new General Assembly.

Drug label readers for blind (133rd General Assembly HB 214): Would provide prescription drug readers for visually impaired patients. OPA believes this bill will likely be reintroduced in the new General Assembly.

Medication switches (133rd General Assembly HB 418): Prohibit plans from forcing a patient to switch therapy during the middle of the year after they are stabilized on therapy. The lead sponsor is no longer a member of the General Assembly and it is unclear if this will be reintroduced.

Allows providers to engage in telehealth services (133rd General Assembly HB 679): OPA believes this bill will likely be reintroduced in the new General Assembly and expects pharmacists to be included in the version that is reintroduced.
During the meeting, a presentation was given on pharmacist prescriptive authority of hormonal contraceptives in other states and what opportunity is for similar legislative changes in Ohio.
Due to COVID-19, all meetings are held via Zoom, unless otherwise noted. Please visit the OPA committee webpage for more information.
---
News & Upcoming Events
As NPX continues to grow, we are looking for interested individuals to take an active leadership role on the NPX Advisory Team. There are three position openings: Vice-Chair and two Members-at-Large.
Vice-Chair is a two-year commitment that transitions to the role of Chair in year two. This individual will work closely with the Chair to guide the overall direction of the group.
Member-at-Large is a two-year term and this individual is responsible, along with the one other Member-at-Large, for representing the voice of the new practitioner members of the Ohio Pharmacists Association.
Applicants for these positions must have graduated within the last seven years. Expectations include participation in monthly calls and contributing to NPX efforts. Attendance at the OPA Annual Conference is strongly encouraged.
Interested individuals should submit a CV to Jessica Wotruba at jwotruba@ohiopharmacists.org by March 15, 2021 and complete the application on the NPX page of OPA's website. Want to learn more about the group, time commitment and roles/responsibilities of the positions? Please contact Kristine (Mason) Cline, current Chair, at cline.644@osu.edu or Jessica Wotruba at jwotruba@ohiopharmacists.org.
Best practices. They're the key to a well-run compounding operation. To keeping patients safe. And yes, to preserving your reputation. That's why APC's EduCon2021 Virtual is focused on best practices in compounding. Co-hosted with the Ohio Pharmacists Association, the virtual event offers nine CPE hours for both pharmacists and technicians -- and it's all aimed at assuring your team practices with high competence and integrity! There is still time to register, on-demand CPE is available until April 4, 2021.
Relationships with the media are a great way to promote the pharmacy profession and grow public awareness for all that we can do. These relationships help inform the public on medication safety and issues within our profession...
The next Pharmacist Training Program for Immunizations will be held on Wednesday, March 10, 2021. The program will be held at the OPA Office, 2674 Federated Blvd, Columbus 43235
Do you have your 40 hours (4.0 CEUs) of continuing pharmacy education (CPE) to report by September 15, 2021 for license renewal? The 2021 OPA Annual Conference will offer more than 40 hours of CPE on-demand from April 16 to June 16, 2021! Speakers of selected programs will be available following their presentations April 16 to 18 for Q&A.

The Ohio Pharmacists Association Executive Fellowship in Leadership and Association Management is a one-year postgraduate training program conducted at the Ohio Pharmacists Association headquarters under the direction of the staff of OPA. The fellowship is an excellent experience for those interested in learning all areas that are critical to any successful nonprofit organization and in developing leadership skills. The fellow will be trained in association management and governance, advocacy for the profession, leadership, membership development, professional affairs, continuing education development, communications, publication production, media relations, and event coordination.
---
Get Involved with the Launchpad Newsletter
Help us write the next newsletter! Articles may be submitted for Practitioner Profile, New Leadership, Rx Impact, Financial Future, and Ohio Days. Have an idea for another article relevant to new practitioners? You can submit that as well!
Sign up for upcoming articles HERE.
Articles should be submitted in a Word document to Megan (Stephan) Hull at m-stephan@onu.edu. Photographs for articles should be submitted as attachments for higher quality pictures. Thank you!
---