Complete Story

November 2020 OPA Extern Profile: Martha Morton
Name: Martha Morton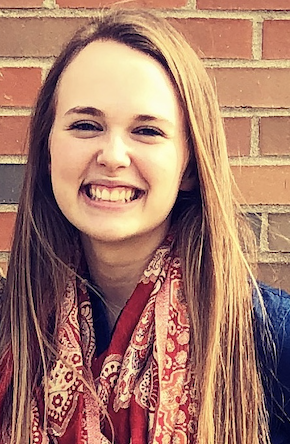 E-mail: memorton@cedarville.edu
Pharmacy School: Cedarville University School of Pharmacy
Undergraduate degree/institution: Bachelor's of Pharmaceutical Sciences, Cedarville University
Rotation Month at OPA: November 2020
How did you get interested in the profession of pharmacy?
I became interested in the profession of pharmacy initially due to my father sending me to a pharmacy school camp at Cedarville University, in between my sophomore and junior years of high school. I wish I could say that I had come up with this interest on my own, but I actually was more interested in law at the time. With my father's nudge, and my time at Cedarville that summer, I grew to appreciate the profession in a whole new light. Prior to the camp, I had the understanding of the pharmacy profession that many do, from the outside. I thought that if I pursued pharmacy, my opportunities were limited to working at the local drug store, but I was very wrong. With that being said, as I continue through pharmacy school and near my graduation, I have come to fully appreciate the pharmacists that serve on the front lines at the local drug store.
Why did you choose OPA as a rotation site?
I chose OPA as a rotation site as I knew it would challenge me to become more involved in the continuing education and legislation sides of pharmacy. Since starting pharmacy school, I have been interested in advocating for the profession of pharmacy and have found that OPA is the leader in doing just that in Ohio. I thought that this month with OPA would give me a taste of what life as a pharmacist on the other side of graduation should look like and I have found just that.
What was the most significant or surprising experience at OPA?
I think the most surprising experience that I had with OPA involved when I was listening in to the Ohio State Board hearings. I did not realize, until this rotation, that the State Board acts as a governing body in the state of Ohio apart from other offices of government. I knew that they played a part in making sure that all pharmacies were following the law by holding them accountable, but I was unaware that they also tried pharmacists when they did not align with the set laws.
Why I think it's important to maintain my OPA membership after graduation.
It is important to maintain OPA membership following graduation as they provide resources that would assist in my continuing education while in the profession as well as staying connected with other leaders in the profession. The organization does not only advocate for the profession as a whole, but for the individual pharmacist through their events and accessibility to each professional. They keep each member informed on the progress of the profession in the state and assist in fulfilling requirements through providing CE.
What other pharmacy associations/organizations do you belong to?
Other than OPA, I also hold membership to the American College of ClinicalPharmacy (ACCP), Ohio College of Clinical Pharmacy (OCCP), American Society of Health-System Pharmacists (ASHP), Student Society of Health-System Pharmacists (SSHP), and Phi Lamda Sigma (PLS).
Hobbies:
Hiking, trail running, exploring new places, and playing board games.
---