Complete Story

New Practitioner Experience News Winter 2020



OPA New Practitioner Experience (NPX) Launchpad

Winter 2020

Welcome to the NPX Launchpad
Welcome to the NPX Launchpad, the quarterly newsletter intended to help you, new practitioners, excel personally and professionally.
Check out our featured articles:
We hope you enjoy the NPX Launchpad and we invite each of you to take the next step in your professional growth by getting involved with NPX today!
Sincerely, your NPX Advisory Committee,
Chair: Dana Wilkerson, PharmD, MS
Vice-Chair: Kristine Mason, PharmD, MS
Member-at-Large: Emily Eddy, PharmD
Member-at-Large: Lindsay Tsai, PharmD
Member-at-Large: Marilee Clemons, PharmD
Launchpad Coordinator: Lauren Castle, PharmD
---
Practitioner Profile
Kristine Mason, PharmD, MS

What is your current position and where do you work?
Currently an Assistant Professor on the faculty at The Ohio State University College of Pharmacy and the Director for Practice Advancement at OPA.
Describe your career path.
I graduated from The Ohio State University College of Pharmacy with my PharmD in 2017. After graduation, I began my PGY1/PGY2/MS Combined Community Pharmacy Leadership & Administration Residency with The Ohio State University College of Pharmacy.
Describe your involvement with NPX and OPA as a new practitioner.
OPA offers a variety of ways to get involved as a New Practitioner! I had the opportunity to serve as the NPX Liaison to the Legal and Regulatory Committee, and a committee member for the Public and Professional Relations Committee for approximately 2 years. This allowed me to get involved in a committee, and to get to know practitioners from around the state! NPX also holds a variety of events to help with professional development and provide networking opportunities! Events such as the annual Blue Jackets game, and Welcome to NP Life are great ways to learn and expand your network! (and have some fun too ?)
What excites you the most about being a pharmacist/new practitioner?
---
How to Get More Involved with NPX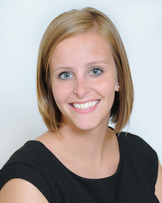 By Dana M. Wilkerson, PharmD, MS
As a new practitioner, are you looking for more ways to get involved with OPA? The New Practitioner Experience (NPX) is here to help! All OPA members practicing seven years or less are automatically a part of NPX and can be involved with OPA and NPX in various ways. NPX is a member benefit that provides leadership, advocacy, networking and practice development opportunities. Check out a few ways here to involved!
Serve on the Advisory Team
The NPX Advisory Team consists of a Chair, Vice Chair, LaunchPad editor, and three Members-at-Large. The advisory team meets for one hour each month via conference call to discuss NPX initiatives and events. Each year, the advisory team is looking for new practitioners to fill various spots on the advisory team, and this year, the NPX advisory team will be accepting applications for Vice Chair, LaunchPad editor, and one member-at-large position. Join the NPX advisory team and represent the voice of new practitioners around Ohio!
Be a NPX Committee Liaison
If you serve on an OPA Committee, you can be a NPX committee liaison. This means you would attend the committee meeting and write a short recap/blurb about the meeting for the LaunchPad to inform new practitioners of meeting discussions and events. This is a great way to start your involvement with NPX! Not on an OPA committee yet? It's easy to join! Check out the Committee and Special Interest Group on the OPA website to learn more about the committees and join today!
Write for the LaunchPad
---
Professional Pearls
Looking into Academia? A Resident's Perspective
By Shibu Varughese, R.Ph., PharmD

As a current PGY2 ambulatory care resident, I would say one of the many reasons why I enjoy my residency very much includes the various opportunities to work with The Ohio State University College of Pharmacy. For example, I am involved in leading and facilitating small group lectures for the P3 therapeutics course. In these lectures, students are participating in teams and tackling different cases centered around the therapeutic topics taught during the week. This small group gives them a different educational perspective as they are applying what they have learned in lecture to patient cases. In the upcoming months, I am very excited to also have the opportunity to lead a didactic lecture covering COPD. I am a former middle and high school teacher, so participating in education is a passion of mine. One of my future goals is to continue this lifelong passion for education by pursuing a position in pharmacy academia.
Why did I choose to pursue academia, and why might it interest you? For me, it is exciting to know the impact I can have on the next generation of pharmacists. That impact on students is what I miss most from my time as a teacher. What is great about a position in academia is this impact can be made through different teaching activities. This can include precepting students/residents or teaching in a didactic curriculum. At the same time, you may still have an active role at your practice site and with your patients. Being involved in professional organizations is another positive aspect to academia as it allows you to be a mentor to students and participate in a field of pharmacy you are passionate about. For example, my pharmacy school professor has a great passion for helping the underserved population, so she became an active member and mentor for my school's Student National Pharmaceutical Association (SNPhA). This allowed her to not only further her passion for helping the underserved population, but also gives her more opportunities to mentor students with that same passion.
Even though I taught before in secondary education, I still was not sure if teaching for a pharmacy school was right for me. These are the steps that I followed, which I feel applies to all pharmacy students and residents who are unsure about a career in academia.
---
Rx Impact
By Morgan E. Farthing, PharmD Candidate 2020
Ohio Northern University
The Pharmacists' Patient Care Process is heavily discussed and engrained into the minds of pharmacists through didactic course work. Due to emphasis on this process, students are expected to demonstrate knowledge of the topic by defining the steps of the patient care process and identifying them in fictitious patient cases. To emphasize the importance of this process, Ohio Northern University has the Pharmacists' Patient Care Process wheel displayed on the wall outside of one of the large lecture rooms that is utilized by every student. Though I had this strong background, I was concerned that I might not be able to identify and ensure all steps were being completed in practice. An instance that allowed me to demonstrate my knowledge of the Pharmacists' Patient Care Process occurred during my month-long advanced pharmacy practice experience (APPE) at Coleman Professional Services.
---
Money Matters
The FIRE Prescription: How to Retire Early as a Pharmacist
By Dr. Jeffrey Keimer, courtesy of Your Financial Pharmacist
The following is a guest post from Dr. Jeffrey Keimer. Dr. Keimer is a 2011 graduate of Albany College of Pharmacy and Health Sciences and pharmacy manager for a regional drugstore chain in Vermont. He and his wife Alex have been pursuing financial independence since 2016.
If you've started going down the internet's personal finance rabbit hole, you've no doubt crossed paths with the FIRE movement. FIRE (financial independence, retire early) is a concept that's been gaining a lot of traction lately. What was once considered a fringe topic, mostly covered by blogs such as Mr. Money Mustache or Early Retirement Extreme, has morphed into a widespread movement with mainstream coverage. Some are even calling it "the ultimate life hack."
But what is it and why should it matter to us, pharmacists?
WHAT IS FIRE?
FIRE is based around the concept that it is possible to retire early (i.e., before 65) by living off the income generated passively through investments. This is not a new concept. All throughout history, people have done this. You might think of this crowd as the 1%. So why all the buzz now?
Because it turns out, you don't have to be a 1%'er to make it happen. Say what?!
How?
Because one of the core tenants of the FIRE movement is that the amount of money you need for retirement is purely a function of your expenses and NOT your income. You can control your expenses.
---
A Taste of Our Kitchen
From the kitchen of Ana Simonyan, R.Ph., PharmD, by Inspired Entertainment
Turkey Pumpkin Chili
Servings: 6
Meal Tags: Dinner, Lunch, Make-ahead, One-pot
Dietary Tags: Egg-free, Gluten-free, Nut-free
INGREDIENTS
1 yellow onion, finely diced
1 red bell pepper, diced
2 garlic cloves
1 jalapeño, seeded and minced (optional)
1 pound ground turkey
2 tablespoons chili powder
1 tablespoon ground cumin
1 tablespoon garlic powder
1 teaspoon dried oregano
1 cup vegetable or chicken broth
1 28-ounce can diced tomatoes
1 28-ounce can crushed tomatoes
2 cups pumpkin purée
2 15-ounce cans mixed beans, drained and rinsed
Salt and freshly ground black pepper
1 cup sour cream for serving
Chopped green onion for serving
PREPARATION
In a large Dutch oven or soup pot, heat oil over medium­-high heat. Add onion and red bell pepper and cook until they've softened. Add minced garlic and jalapeño and cook for an additional 30 seconds. Add ground turkey and cook it until it is no longer pink. Add broth, crushed tomatoes, diced tomatoes, pumpkin puree and beans. Stir well. Bring mixture to a boil and then reduce heat to low, cover and allow chili to simmer for at least 30 minutes. Season with salt and pepper. Serve immediately with sour cream and green onion or store in the refrigerator for up to 3 days.
---
Ohio Days
Life in Chagrin Falls
By Elisabeth Hanson, PharmD Candidate 2020
Ohio Northern University
On the line between bustling Cuyahoga County and scenic Geauga County lies a historic little New England-style town with a gushing waterfall down its center. Chagrin Falls is a picturesque village that breathes new life into its visitors in any season of the year. Head to Chagrin for a weekend sidewalk sale at the many boutiques, or for the farmers markets complete with live music and fresh goods from nearby local Amish country. The boutiques line the square through the town and offer anything you could imagine from gifts and sporting goods to antiques and clothing. The annual tree lighting ceremony offers free hot cocoa, and sleigh rides through the village past the historic Popcorn Shop. People enjoy walking through the park with their children, feeding the geese, or walking their dogs. Chagrin hosts an annual acclaimed film festival, a number of parades, and the Blossom festival which has been gracing the Cleveland area over Memorial Day with live music, food trucks, a 5K fun run, carnival rides, and a hot air balloon launch for generations. Enjoy the hip, and unique takes on fine dining in Chagrin with Flipside, Bell & Flower, or the newly remodeled homestyle experience at Your's Truly Restaurant. There is always something happening in Chagrin, whether you're there for a visit, or there to stay, it is a highly recommended hub of quaint entertainment.
---
News & Upcoming Events
NPX Advisory Team - Call for Applications
As NPX continues to grow, we are looking for interested individuals to take an active leadership role on the NPX Advisory Team. There are four position openings: Vice-Chair, two Members-at-Large (one and two year terms), and Launchpad Editor-in-Chief.
Vice-Chair is a two-year commitment that transitions to the role of Chair in year two. This individual will work closely with the Chair to guide the overall direction of the group.
Member-at-Large is a two-year term (one position is a one-year term) and this individual is responsible, along with the one other Member-at-Large, for representing the voice of the new practitioner members of the Ohio Pharmacists Association.
Editor-in-Chief of the Launchpad, NPX's quarterly newsletter, is also a two-year commitment. Responsibilities include obtaining and coordinating article submissions, completing final edits before web publishing, and ensuring that important news is relayed to the new practitioner membership.
Applicants for these positions must have graduated within the last seven years. Expectations include participation in monthly calls and contributing to NPX efforts. Attendance at the OPA Annual Conference is strongly encouraged.
Interested individuals should submit a CV to Jessica Wotruba at jwotruba@ohiopharmacists.org by March 20, 2020 and complete the application on the NPX page of OPA's website. Want to learn more about the group, time commitment and roles/responsibilities of the positions? Please contact Dana Wilkerson, current Chair, at dwilkerson@holzer.org or Jessica Wotruba at jwotruba@ohiopharmacists.org.
Greater Columbus Convention Center
Don't miss the biggest opportunity of the year to learn, network, and enjoy the hospitality that only OPA and Downtown Columbus can deliver. At the OPA Annual Conference, you will experience cutting-edge CPE programming, engage with exciting exhibits, hear expert commentary on the issues you face every day and return to your practice motivated and ready to implement improved services for your patients. Be a part of the one meeting in Ohio that unifies the profession and lets you witness firsthand what's happening across the spectrum of pharmacy.
From specialized programming to exciting competitions to leadership recognition, the 2020 OPA Conference has it all.
Join the excitement! Register Here.
---
Committee Liaison Reports
Legal & Regulatory Committee (Nov 7)
Liaison: Josh Willoughby

The Legal and Regulatory Affairs Committee met on November 7, 2019 to review OPA's recent legislative successes and discuss current and future proposals to move the profession of pharmacy in the right direction within our state. Four recently passed bills were highlighted including: HB 101: Epinephrine Accessibility Act, allowing for epinephrine to be dispensed when out of refills, when there is a script on file, along with the ability to interchange injector devices, SB 119: Opioid Limits/Medication Assisted Treatment, allowing pharmacists to administer injectable naltrexone or prescribe a 5-days emergency supply to bridge to the next dose, HB 286: Palliative Care, which appointed two pharmacists to the state's palliative care committee, and SB 265: Provider Status, naming pharmacists in Ohio as healthcare providers throughout state law. OPA has recently created a task force to build upon this recent success to work with payers and Medicaid to allow for pharmacist's to have the ability to bill for clinical services. UHC and Caresource are currently creating pilots for pharmacists to bill for clinical services.
Current pharmacy-related bills include HB 29: Dextromethorphan Sales, which would require an ID check and verify that the purchaser is at least 18 years old, but will likely not pass, HB 63/SB 14: Clawbacks/Gag Clauses, was incorporated into the budget and is now law, preventing PBMs from engaging in both clawbacks and using gag clauses, SB 9: Health Claim Info Transparency, which if passed, would require PBMs to be transparent with employers regarding drug pricing, SB 20: Drug Disposal, would require all pharmacies to dispense all controlled substances with an unfunded drug disposal pouch, which is opposed by OPA, SB 57: CBD/Hemp, which passed, authorizing sales of CBD/hemp in Ohio, SB 59: Naloxone Education, which requires pharmacist education on naloxone law, which the board of pharmacy will likely put something out on, HB 341: would expand pharmacist's to administer any long acting injectable for treatment of addiction, HB 396: would prohibit PBMs from using spread pricing within the state of Ohio, but needs serious work to get passed in its current state. A new bill was introduced a few days ago that aims to cap insulin copays, but would likely cause PBMs to raise prices on other drugs and does not address the root of the problem. Lastly, OPA is working with OSMA to expand collaborative practice agreements with NPs and PAs and allow prescriptive authority to pharmacists for OTC medications and testing/medical supplies.
On the federal level, OPA is working to prevent spread pricing in the commercial sector. There have also been hints of CMS considering recognizing pharmacists as providers under Medicare. It was discussed whether or not pharmacists would be held liable for overcharging patients if the cash price is less than their copay and the pharmacist is not aware of that fact. OPA will be reaching out to the board for clarification on this.
Pharmacist legislative day took place on October 23 and went well, with around 70 pharmacists attending. About 30 lawmakers attended the PAC event that took place at the end of the day, which was a great event. USP 800 has been delayed to late 2020, with the board looking at a hybrid model of accepting the good changes and disregarding unreasonable things. Three vacancies on the board of pharmacy will need to be filled for 2020.
Preparedness Task Force (Jan 21)
Liaison: Mackenzie Harrell

On January 21, 2020, the Pharmacist Preparedness Task Force met. For this meeting, we were joined by guest speakers from the Ohio Department of Health and the Ohio Medical Reserve Corps (MRC). The purpose of this meeting was to inform the guest speakers on the scope of practice of pharmacists and to find ways that pharmacists can become more involved in state and local disaster planning efforts. Another goal was to create a partnership with the Ohio Department of Health and the Ohio MRC so pharmacists are included and utilized in their planning efforts. Another large focus of the meeting was to work on updating the OPA website for disaster preparedness resources. One easy way to help with emergency preparedness in your community is to sign up to be a volunteer for planning events. You can sign up at www.ohioresponds.odh.ohio.gov/. More information and resources will be available on the OPA website.
All meetings are held at the OPA office, 2674 Federated Blvd, Columbus 43235 at 10:00 am unless otherwise noted. Please visit the OPA committee webpage for more information.
---
Get Involved with the Launchpad Newsletter
Help us write the next newsletter! Articles may be submitted for Practitioner Profile, Professional Pearls, Rx Impact, Ohio Days, or A Taste of Our Kitchen. Have an idea for another article relevant to new practitioners? You can submit that as well!
Sign up for upcoming articles on our Google Doc Here.
Articles should be submitted in a Word document to Lauren Castle. Photographs for articles should be submitted as attachments for higher quality pictures. Thank you!