Complete Story

April 2019 OPA Extern Profile: Anna Crooker
Anna Crooker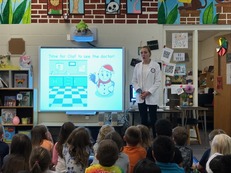 E-mail: a-crooker@onu.edu
Pharmacy School: Ohio Northern University
Undergraduate degree/institution: Doctor of Pharmacy
Rotation Month at OPA: April 2019
How did you get interested in the profession of pharmacy?
For many years, I knew I wanted to be involved in the healthcare field so that I could help people while allowing myself to continuously learn. Then, I was given exposure to the profession of pharmacy after a pharmacist caught a severe drug interaction with my grandpa's medications. This encounter inspired me to become a pharmacist where I have the ability to make an impact in my patients' lives everyday.
Why did you choose OPA as a rotation site?
While at Ohio Northern University, I was fortunate enough to be involved in their student chapter of NCPA. Through this organization, I developed relationships with mentors such as Dee Dee Myers who showed me the importance of advocating for your profession. In addition to advocating, I was interested in completing an OPA rotation after hearing multiple former students enjoy their month at OPA. This feedback inspired me to want to gain a better understanding of everything that OPA does for our profession.
What was the most significant or surprising experience at OPA?
The most significant experience I had during my month at OPA was the Annual Conference and Trade Show! I enjoyed having the opportunity to be a part of this experience and seeing first hand the amount of work that goes into coordinating such a large event. It was amazing to see the number of students and pharmacists present at the conference that are dedicated to helping further our profession!
Why I think it's important to maintain my OPA membership after graduation.
It is incredibly important to maintain your membership after graduation so that you can continue to receive the many benefits OPA offers. These include continuing education, participating in the New Practitioner Experience (NPX), networking with other pharmacists from around the state, access to the monthly journal, and so much more! Joining OPA allows you to stay connect into what is happening with your profession in Ohio!
What other pharmacy associations/organizations do you belong to?
American Society of Health-System Pharmacists (ASHP)
Pediatric Pharmacy Advocacy Group (PPAG)
National Community Pharmacists Association (NCPA)
Hobbies:
Running, traveling to new places, volleyball, and exploring
---