Complete Story

OPA applauds White House report calling for breaking up anti-competitive PBM industry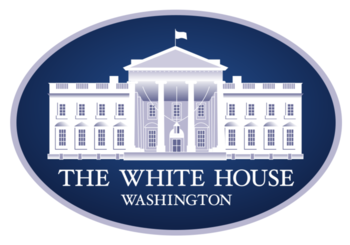 The Ohio Pharmacists Association applauds a pivotal new report issued by the White House Council of Economic Advisers (CEA) on how the government can help to effectively reduce the prices of lifesaving drugs while stimulating innovation in the pharmaceutical industry.
The report is loaded with data and analysis that demonstrates the warped incentives and backwards policies that have created an economic environment where access is threatened and drug prices rise. It also contains several policy recommendations to reduce domestic drug prices paid by Americans and to spur medical innovation to reduce the price of better health in the future.
The most important component of the report from a pharmacy perspective is a shot across the bow to the multi-billion dollar pharmacy benefit manager (PBM) industry, that calls out commonplace practices that have not only contributed to higher drug prices, but also restricts consumer choice in the marketplace.
To view the report in its entirety, click here.
"The issues raised in the new White House Council of Economic Advisers report on drug pricing is a welcome addition to the mounting case for reforming a broken PBM industry that has yielded Americans less choice, decreased access, and higher drug prices," said OPA Executive Director Ernie Boyd. "We will continue to advocate for change so that both providers and patients are better protected."
Here are just a few tremendous quotes from the report:
"The overall Part D benefit structure creates perverse incentives for plan sponsors and pharmacy benefit managers (PBMs) to generate formularies that favor high- price, high-rebate drugs that speeds patients through the early phases of the benefit structure where plans are most liable for costs."
"Pricing in the pharmaceutical drug market suffers from high market concentration in the pharmaceutical distribution system and a lack of transparency."
"Three PBMs account for 85 percent of the market, which allows them to exercise undue market power against manufacturers and against the health plans and beneficiaries they are supposed to be representing, thus generating outsized profits for themselves."
"The system encourages manufacturers to set artificially high list prices, which are reduced via manufacturers' rebates but leave uninsured individuals facing high drug prices."
"Policies to decrease concentration in the PBM market and other segments of the supply chain (i.e., wholesalers and pharmacies) can increase competition and further reduce the price of drugs paid by consumers."
Here in Ohio, OPA has worked with many lawmakers over the years to expose and address many problems that our members and patients have discovered in the PBM marketplace. We've addressed fair audit reform, PBM licensure, generic drug pricing transparency, medication synchronization coverage, and now we're working to cut the fat in Ohio's Medicaid program and to end the PBM clawback co-pay gimmick.
"This White House report echos what we've been saying for quite some time," said OPA director of government & public affairs Antonio Ciaccia. "The pharmaceutical supply chain has a multi-billion-dollar middleman problem."
We'd like to thank Ohio Speaker of the House Cliff Rosenberger, former state Representative Tim Brown, state Representative Jack Cera, state Representative Ryan Smith, state Representative Scott Lipps, state Representative Tim Ginter, state Representative Thomas West, state Representative Kyle Koehler, state Senator Dave Burke, state Senator Troy Balderson, state senator Joe Schiavoni, state Senator Scott Oelslager, Lieutenant Governor Mary Taylor, and Governor John Kasich, for their leadership in bringing many of these issues to the forefront and working to improve and shed light on this opaque industry.
We look forward to the work of the White House and Congress to create a more competitive, transparent pharmaceutical marketplace, and we will continue our work in Ohio to address PBM issues like bloated Medicaid managed care drug spending and co-pay clawbacks. We urge the Ohio General Assembly to pass HB 465 and HB 479 to help address deficiencies in the PBM industry and to save consumers and taxpayers precious dollars, and we encourage further action to break up the current stranglehold that three PBMs have over the marketplace.
---