Complete Story

February 2022 OPA Extern Profile: Meghanne White
Name: Meghanne White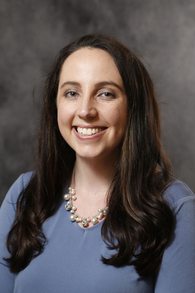 E-mail: white.2570@osu.edu
Pharmacy School: The Ohio State University
Undergraduate degree/institution: The Ohio State University- B.S. Pharmaceutical Sciences
Rotation Month at OPA: February 2022
How did you get interested in the profession of pharmacy?
Through personal and family health experiences, I realized the impact that medicine has on quality of life very quickly. I wanted to challenge myself to explore the science behind medications and positively impact patient care!
Why did you choose OPA as a rotation site?
I chose OPA because I wanted to complement my clinical education with legislative experience and learn more about association administration.
What was the most significant or surprising experience at OPA?
I didn't realize how many committees there are and the vast opportunities to become involved!
Why I think it's important to maintain my OPA membership after graduation.
To stay up to date on current legislation and rule changes, continue advocating for the profession, and for diverse continuing education opportunities.
What other pharmacy associations/organizations do you belong to?
OSU Pharmacy Council- Treasurer 2020-2021
NCPA- Treasurer 2020-2021
Hobbies:
Wedding planning, Spoiling new puppy!, Cooking/baking, Arts & crafts, Reading, Running
---