Complete Story

Reserve Your Cabin Now for the 2020 OPA CE at Sea
OPA CE at SEA
January 23 - February 2, 2020
The last OPA hosted CE cruise to Hawaii had so many pharmacists registered that we ran out of cabins! We are going back to Hawaii on January 23 - February 2, 2020.

Why is this cruise so popular? This is the only cruise ship in the world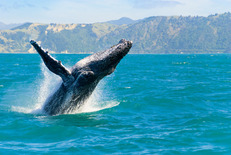 that is American-registered, so you can deduct part of your costs since CE is included on the trip. Secondly, this is the only cruise ship allowed to do a round trip to Honolulu. And, third, this trip is in the middle of whale season, and during the previous trip whales surrounded our ship. Check your winter of 2020 calendar, and QUICKLY get your deposit in. We expect an even larger group, since we are promoting it so far in advance.

Click here to view the OPA CE at Sea 2020 brochure.
See you in Hawaii for a relaxing tour of several islands. Aloha.
For more information and to book your cruise, contact World of Travel at groups@worldoftravel.com or 614.451.4882.
---