New Practitioner Experience News Summer 2021



OPA New Practitioner Experience (NPX) Committee Launchpad

Summer 2021

Welcome to the NPX Launchpad
Welcome to the Summer 2021 edition of the NPX Launchpad, the quarterly newsletter intended to help you, new practitioners, excel personally and professionally!
Check out our featured articles:
We hope you enjoy the NPX Launchpad and we invite each of you to take the next step in your professional growth by getting involved with NPX today!
Sincerely, your NPX Advisory Committee,
Chair: Megan (Johnson) Rees, PharmD
Vice-Chair: Nira Kadakia, PharmD
Member-at-Large: Morgan Behan, PharmD
Member-at-Large: Dustin Carneal, PharmD
Member-at-Large: Kay Hoopes, PharmD
Launchpad Coordinator: Megan (Stephan) Hull, PharmD
---
Practitioner Profile
Morgan Brauner, PharmD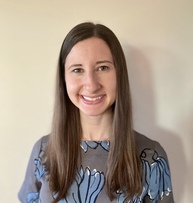 What is your current position and where do you work?
I am an Ambulatory Care Clinical Pharmacist at UC Health in Cincinnati, OH. The clinic I work in is attached to the University of Cincinnati Medical Center and mainly serves the uninsured and underinsured population. We have a 340B pharmacy in our building.
I serve in three different clinics- pharmacotherapy, anticoagulation, and internal medicine. The focus of the pharmacotherapy clinic is chronic disease state management under a collaborative practice agreement. The majority of patients I see are for diabetes management, which is my passion, but I also see patients for other conditions such as hypertension and smoking cessation. The anticoagulation clinic focuses on point-of-care INR testing with subsequent warfarin dose adjustments. Lastly, the internal medicine clinic is a medical resident-led clinic. Pharmacists serve as an in-clinic resource to provide recommendations on dosing and medication selection, as well as patient counseling on devices such as insulin pens, inhalers, and blood glucose meters.
---
New Leadership

Preceptor Must-Knows from the One Being Precepted
By Makayla Wells, PharmD

As a recent student and then a resident, I have had many preceptors up to this point in my professional journey. Looking back, there are notable individuals who impacted my experience, some positively and some not so much. Because of these interactions, I have molded myself into a preceptor that I would have liked to have as a student. To aid the other new preceptors around the state, I have created a list of things to remember as a preceptor about your student(s).
From the perspective of the student/resident:
Think about concurrent responsibilities of overlapping rotations.

This is incredibly important for a residency program that has any longitudinal rotations included. While the student or resident can take on more projects, it is important to have realistic expectations on due dates and turnaround times as they could have multiple projects from multiple people at the same time.

Consider the amount of time spent on projects or other responsibilities outside of duty hours.

Similar to the previous point, if the student or resident has several projects going on, he or she will likely be working on it at home. Some work completed after hours is okay, however too much can cause work fatigue and burnout.
---
Rx Impact
Poison Ivy is All Around
By Rebecca Lahrman, PharmD, BCACP
This summer I've seen more patients coming into the pharmacy looking for help with poison ivy rashes and ticks. The wet mild spring has really allowed for it to grow and to be honest, this is the first summer I've successfully identified the plant. I had a patient who lacked insurance coverage come into the pharmacy-covered head to toe with rashes and she confirmed that she came in contact with poison ivy in her garden.
---
Financial Future
Personal Eye-Openers During the House-Buying Process
By Megan (Stephan) Hull, PharmD

Going through the process of buying a home is always a wild ride. The pandemic turned it into the craziest roller coaster at the amusement park that always has the longest wait. Unfortunately it took a lot longer to find and buy a house than a 30-second ride. With the current housing market, houses are put on the market on a Friday and sold on Sunday, with the highest of 10+ offers winning the house. While this is certainly not an extensive list, below are a few things to consider if you are looking to buy a house soon.
Find a good realtor. Our realtor during the process was fantastic. He was always extremely responsive to any of our questions that we texted him and was always available to set up times to look at home (as we saw roughly 2 per week). Our realtor addressed items of concern when walking through a house, such as the age of the water heater, potential issue with the foundation, etc. Lastly, he was concerned about the financial impact of the purchase, which leads to the next point.
---
Ohio Days
Canal Winchester
By Kay Bahrey, PharmD

Located just 20 minutes southeast of downtown Columbus, is the beautiful city of Canal Winchester. Originally built in 1828, the community is very proud of its history, as demonstrated by the old railroad station which is kept open as a museum still today. During the summer months, the residents incorporate this historic landmark by holding a weekly farmers market here on Saturday mornings and providing all with the opportunity to tour the station and hear its history from local legends. Canal Winchester is also home to several unique shops and boutiques, as well as restaurants and diners. Each has its own personality and owners are excited to share their story with you. While we eagerly await next year when all of the Canal Winchester festivals and special events can safely resume, you can still enjoy a lovely Saturday supporting local businesses. I highly suggest starting with brunch at Harvest Moon Cafe, followed by shopping for the latest fashion trends at Leander Boutique, then taking a break for either something sweet at Fantasy Cupcake or a cold, adult beverage from Loose Rail, before exploring the newest home decor looks from Sticks and Stones or some traditional classic pieces at Georgie Emerson Vintage. Don't forget to stop by Nom Nom Bakery to get a treat for your furry friend before you leave! One trip is sure to leave you wanting more! Stay tuned this summer as McGill Park opens for even more family fun.
---
News & Upcoming Events
Join NPX for our monthly Lunch + Learns on the 2nd Wednesday of each month. No registration necessary, just watch your inbox the 2nd Tuesday of the month for the Zoom link!
Interested in presenting a Lunch + Learn? NPX wants YOU! Sign up HERE.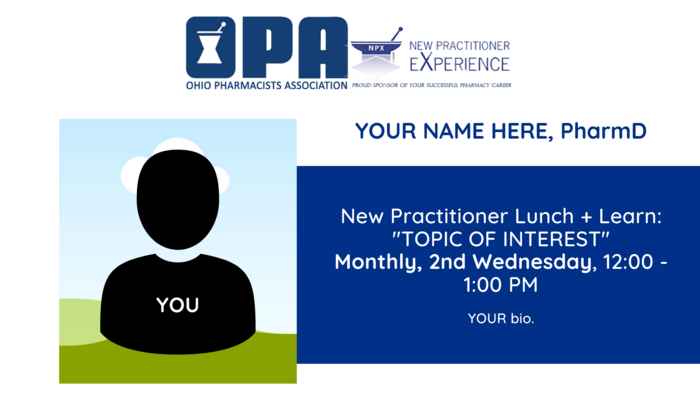 The Independent Pharmacy Expo is a must-attend event for pharmacy owners, prospective owners, pharmacists and others who have an interest in community pharmacy practice. You will learn from nationally-recognized speakers, exhibitors with products and services to meet your pharmacy's needs, and your peers already in the practice. You can earn up to 8 hours of Continuing Pharmacy Education (CPE) credit with practical, applicable information selected for independent pharmacists.
Awards Solicitation
OPA will recognize the accomplishments of members throughout the state at the 2022 OPA Annual Conference, April 1-3, 2022, in Columbus. Any OPA member may nominate any eligible member for the awards.
OPA Leadership Nomination Solictation
Consider a position on OPA's 2022 ballot. Leadership in OPA will afford you the opportunity to contribute to the planning process in moving Ohio pharmacy forward, to develop skills that will benefit you professionally and personally, to meet and exchange ideas with innovators in the profession, and to feel a sense of accomplishment. Exciting things are happening with the practice of pharmacy. Be a part of it!
OPA is pleased to announce its live training program for pharmacists who plan to administer the following long-acting or extended-release dangerous drugs permitted by Ohio Revised Code 4729.45:
Opioid antagonist used for treatment of drug addiction or alcohol dependence and administered in long-acting or extended-release form;
Antipsychotic drug administered in long-acting or extended-release form;
Hydroxyprogesterone caproate for pregnant women;
Medroxyprogesterone acetate for non-pregnant women;
Cobalamin.
Seating is limited. If training program is full, please complete the interest form found under the program description on the Education tab of the OPA website. Future trainings will be offered based on demand.
September 25: NPX Social
Save the date! Details coming soon.
The Ohio Pharmacists Association Emerging Pharmacy Leaders Conference, January 15, 2022, provides pharmacists, who have been practicing fewer than 10 years, the opportunity to enhance leadership and organizational skills for personal and professional growth. OPA officers, new practitioners and staff share their insights on the value of actively participating in professional associations. Approximately three contact hours of CPE will be provided. About one-third of the previous attendees have later served leadership positions in OPA, with 10 having served as President!
---
Get Involved with the Launchpad Newsletter
Help us write the next newsletter! Articles may be submitted for Practitioner Profile, New Leadership, Rx Impact, Financial Future, and Ohio Days. Have an idea for another article relevant to new practitioners? You can submit that as well!
Sign up for upcoming articles HERE.
Articles should be submitted in a Word document to Megan (Stephan) Hull at m-stephan@onu.edu. Photographs for articles should be submitted as attachments for higher quality pictures. Thank you!