Complete Story

New Practitioner Experience (NPX)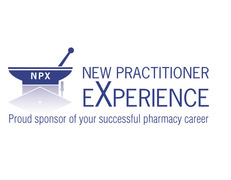 What is NPX?
NPX is an automatic and free, Ohio Pharmacists Association (OPA) member benefit for pharmacists who have been in practice for 7 years or less. Not a member? Not a problem, Join OPA Today!
Vision
To be the launch pad for all new practitioners to achieve personal and professional growth and success.
Mission
The mission of the OPA New Practitioner Experience (NPX) is to serve as a catalyst for the transition from student to pharmacist by providing new practitioners the opportunity to achieve personal and professional growth and success. This will be accomplished through leadership, advocacy, networking and practice development opportunities.
NPX Advisory Team 2018-19
Chair: Jen Sabatino, PharmD, BCACP

Clinical Pharmacist for OSU General Internal Medicine

Vice-Chair: Dana Bachmann, PharmD, MS

PGY2 Community Pharmacy Administration Resident with The Ohio State University College of Pharmacy and The Kroger Co., Columbus Division

Member-at-Large: Emily Eddy, R.Ph., PharmD

Assistant Professor of Pharmacy Practice at Ohio Northern University

Member-at-Large: Lindsay Tsai, R.Ph., PharmD

Assistant Pharmacy Leader with Kroger Pharmacy

Member-at-Large: Marilee Clemons, R.Ph., PharmD

PGY2 Ambulatory Care Pharmacy Practice Resident at The Ohio State University College of Pharmacy and OSU General Internal Medicine

Launchpad Coordinator: Lauren Castle, R.Ph., PharmD

Market Health and Wellness Director for Walmart
Get Involved with NPX!
NPX offers a number of positions for New Practitioners to get involved including Advisory Team positions and NPX liaisons to each of the OPA committees. If you are interested in learning more about how to get involved with NPX, contact Lisa Berman at lberman@ohiopharmacists.org.

---
Mentorship Program
If you are looking for a mentor within your profession, or perhaps are interested in becoming a mentor for new pharmacy practitioners and students, we want your involvement! Join the Ohio Pharmacists Association and New Practitioner eXperience (NPX) as we work toward offering mentoring opportunities. Mentees can learn from mentors' experiences, both personal and professional, related to career paths, leadership roles, skill development, and much more.
>>Click HERE for more information<<
NPX Launchpad Newsletter
Help us write the next newsletter! Articles may be submitted for Practitioner Profile, Ohio Days or A Taste of Our Kitchen. Have an idea for another article relevant to new practitioners? You can submit that as well! Articles should be submitted in a Word document to Lauren Castle at l-anderson.1@onu.edu. Photographs for articles should be submitted separately for higher quality images. Thank you!